Jingle All the Way to Wellness Bundle
Go Mat + Go Mat Cover + Sauna Blanket + Towel Insert+ High-Maintenance Cleaner + Red Light Mask + Red Light Neck Enhancer + Glow Serum + Serotonin Soak + Supercharge Copper Dry Brush + Ritual Oil + Chill Chews
Regular price

$2,614 USD

Sale price

$1,899 USD

Unit price

per
DISCOUNTS ALREADY APPLIED IN THE PRICE.
NO CODES NECESSARY
Further discount codes do not apply.
Vitality: the gift that truly keeps on giving. The Ultimate Biohacker Bundle is the premium gift for the plugged-in biohacker, the wellness guru who is ready to level up, or someone who simply deserves the ultimate dose of wellness. This is the complete collection of our most powerful technologies, topicals, and tools. Our best-selling tech devices – the Sauna Blanket, GO Mat, and Red Light Face Mask & Red Light Neck Enhancer – ignite powerful benefits on their own, but stacking these treatments with nutrient-dense topicals and tools amplify your experience with each tech takes holistic wellness to a whole new level. Transform any self-care ritual into a powerful stack of habits proven to ignite vitality and transform the body & mind, from the inside out.
Infrared Sauna Blanket
• Heat Zones: One heating zone
• Display: 1-8 level
• Control: Black color controller
• Voltage: 100-120 Volt (US/Canada model); 220v (UK/EU models)
• Wattage: 350-420 Watts
• Amps: 4-5 Amps
• Timer Settings: 1 hour
• Electrical Field: Low EMF
• Warranty: One-Year limited warranty. See details here.
• Size: 71 x 71 inches (180 x 180 cm), unfolded. Maximum interior circumference when in use is approximately 65 inches (165 cm)

Organic Cotton Insert
• SIZE: 30" x 69" • Material: 100 % GOTS Certified Organic Cotton , 400 GSM


High Maintenance Cleaner
400 ml reusable aluminum spray bottle. Concentrate Ingredients: Filtered Water, Essential Oil Blend (Palmarosa, Siberian Fir, Sweet Basil, Peppermint, Litsea Cubeba), Caprylyl Glucoside (A biodegradable, sugar-derived cleanser with a top safety rating from EWG), Probiotics (Provides a deep clean, gets into hard-to-reach nooks and crannies, and generates enzymes that will continue to protect the surface of your device over time), Sodium Gluconate (All-natural preservative that helps keep your cleaner free from unwanted microbes).

Red Light Face Mask
• LEDs: 62 LED bulbs
• RED: 630nm. NIR: 830nm
• Program time: 10minutes or 20minutes
• Device Dimensions
• Face mask: 295mm(w) x 216mm(h)
• Controller: 103 x 24 x 29mm
• Electrical output: 5V/1A/2600mAh
• Electrical Input from power adapter : 100-240V
• Operating Temperature: 0℃ to 40℃
• Storage and Transport Temperature: -5℃ to 55℃

Red Light Neck Enhancer
• Bulbs: 75 LED bulbs
• LEDs: 150 LEDs ( 2per bulb)
• RED: 630nm. NIR: 830nm
• Irradiance: 50 mW/cm2
• Program time: 10 minutes or 20 minutes
• Electrical output: 5V/1A/2600mAh
• Electrical Input from power adapter : 100-240V
• Operating Temperature: 0℃ to 40℃
• Storage and Transport Temperature: -5℃ to 55℃ Device Dimensions
• Neck Enhancer: 332mm(w) x 301mm(h)
• Controller: 103 x 24 x 29mm

Glow Serum
1 oz Glass Bottle with a pump
INGREDIENTS : Aloe Barbadensis (Aloe Vera) Leaf Juice, Niacinamide( Vitamin B3), Glycerin, Water, Aminopropyl Ascorbyl Phosphate ( K3-Vita-C), sh-Polypeptide-121 (HumaColl21®), sr-Hydrozoan Polypeptide-1 ( Collume®), sh-Polypeptide-50 (Elastapure®), Dipalmitoyl Hydroxyproline (Sepilift DPHP) , Phosphatidylcholine, Dextran, Copper Tripeptide-1 (GHK-Cu),Hydrolyzed Hyaluronic Acid (Nano) (HyaCare®), Laminaria Japonica Extract (Epseama™), Glyceryl Polymethacrylate,Propylene Glycol, Palmitoyl Tripeptide-1, Ethyl Lauroyl Arginate HCl, Caprylyl Glycol, PEG-40, Hydrogenated Castor Oil.

Ritual Oil
SIZE: 150 ml ( 5 oz glass bottle with pump)
INGREDIENTS: Helianthus Annuus (Sunflower) Seed Oil*, Caprylic/Capric Triglyceride, Vitis Vinifera (Grape) Seed Oil, Simmondsia Chinensis (Jojoba) Seed Oil, Coco-Caprylate/Caprate, Fragrance, Hippophae Rhamnoides Seed Oil, Passiflora Incarnata (Passion Fruit) Seed Oil, Sesamum Indicum (Sesame) Seed Oil, Moringa Oleifera Seed Oil, Tocopherol, Laminaria Ochroleuca Extract, Magnesium Stearate, Ascophyllum Nodosum Extract, Crithmum Maritimum Extract, Fucus Vesiculosus (Bladderwrack) Extract, Plankton Extract, Laminaria Digitata Extract, Laminaria Hyperborea Extract,Padina Pavonica Thallus Extract *Organic

Copper Dry Brush
Brush Dimensions: 13 x 8 x 4 cm
Material Composition:
&nbsp• Beechwood board
&nbsp• 2 rows of humane horsehair bristles
&nbsp• 4.5 rows of copper wire bristles
&nbsp• Real leather strap
&nbsp• Iron grommets
&nbsp• COPPER BRISTLES: Ion-charged bristles elevate this Body Brush beyond exfoliating. Copper creates friction with the body, releasing neutralizing ions that reduce acidity levels in the body and balance your energy state.
&nbsp• NATURAL HORSEHAIR: Natural horsehair bristles (responsibly and humanely sourced) add a luxuriously soft touch to an intensely exfoliating experience. Stimulate the skin, without irritation or discomfort.

Infrared PEMF GO Mat
• Size: 50cm x 100 cm (19.5" x 39")
• Weight: 5.2kg / 11lbs
• Power: Voltage 110V (USA and Canada), 230V (UK), 220-240V (EU-Non UK), 120 Watts ( Varies based on Country Shipped)
• PEMF Info: 2pcs PEMF Cores Implanted. 4 levels of Hz Frequency: 3Hz-23Hz.
• Heaters: Mats run in a very safe zone of 0.2-0.8 milligauss. (Global TOC criteria is 2 milligauss. Electrical field: Low EMF.)
• Usage: The product should only be used in the country where it was purchased and shipped. Usage outside those geographical locations voids any warranty and can cause severe damage to the product. HigherDOSE will not be responsible for any damages incurred because of this.

ORGANIC COTTON COVER
• Dimensions:39" x 19.5"
• 100% organic cotton terry GOTS Certified: This means that our PEMF Covers are at least 95% organic fiber, while also being free from a long list of harmful chemicals, ensuring your well-being, the planet's health, and the safety of those who produce them.

SEROTONIN SOAK SALT
Size & Servings:
• 32 oz per pouch ( 4 baths per pouch)
• Add 8 oz of SEROTONIN SOAK a hot bath ( 4 scoops)
INGREDIENTS: Zechstein Magnesium chloride flakes, montmorillonite (french green clay), Tapioca maltodextrin, apple cider vinegar, helianthus annuus (sunflower) seed oil, fucus vesiculosus (seaweed) extract, Laminaria Digitata (brown algae) extract. Less than 2% of essential oil blend Eucalyptus Globulus, Origanum Majorana, curcuma Longa, Bursera Graveolens

CHILL CHEWS
Size & Servings:
• Size: 90 gummies • Servings: 30 servings (3 gummies per serving)
• Packaging: PCR (Post Consumer Recycled- Plastic) Bottle
• INGREDIENTS: Magnesium Citrate, L-theanine, Ashwagandha Root Extract, Adaptogenic Mushroom Blend (Lion's Mane, Turkey Tail, Cordyceps, Chaga, Shiitake, Maitake, Red Reishi), Fiber; Other ingredients: Soluble Tapioca Fiber, Allulose, Purified Water, Agar; less than 2% of: Citric Acid, Natural Flavor, Locust Bean Gum, Monkfruit Extract, Grape Juice Color, Organic Rice Flour, Organic Sunflower Oil


Day In The Life Of A Biohacker:
Morning: Wake up and Supercharge your body brush. Climb into your towel insert and sauna blanket for a deep sweat. Ice cold shower and Ritual Oil to nourish the skin. While you're answering emails on the PEMF GO MAT, you're boosting flow and glow with the Red Light mask, Neck Enhancer and glow serum. After a long day, switch your PEMF GO MAT to level 2 and harmonize with the Earth's frequency. Soak in Serotonin Soak to drain any tension left from the day. The best part about this Biohackers bundle? You can do it all year long.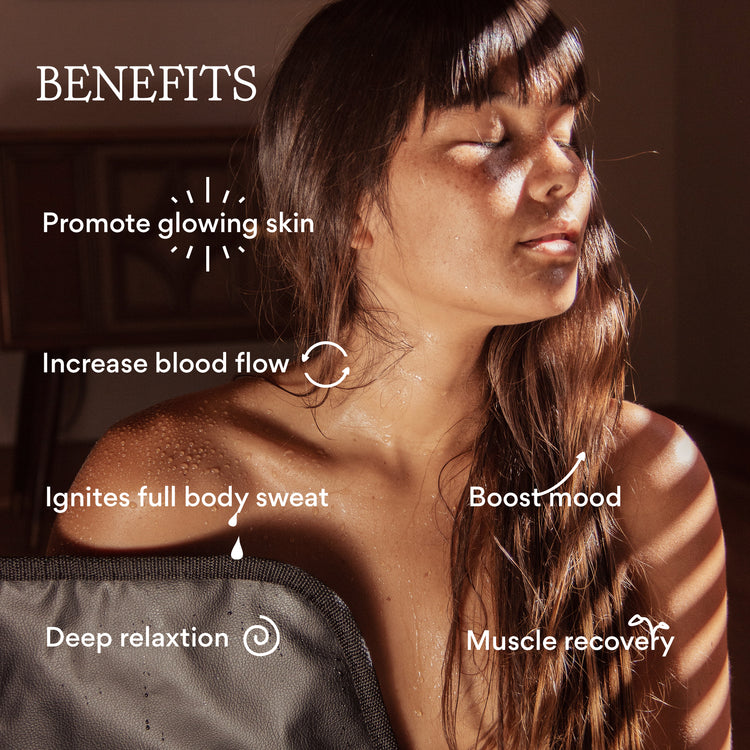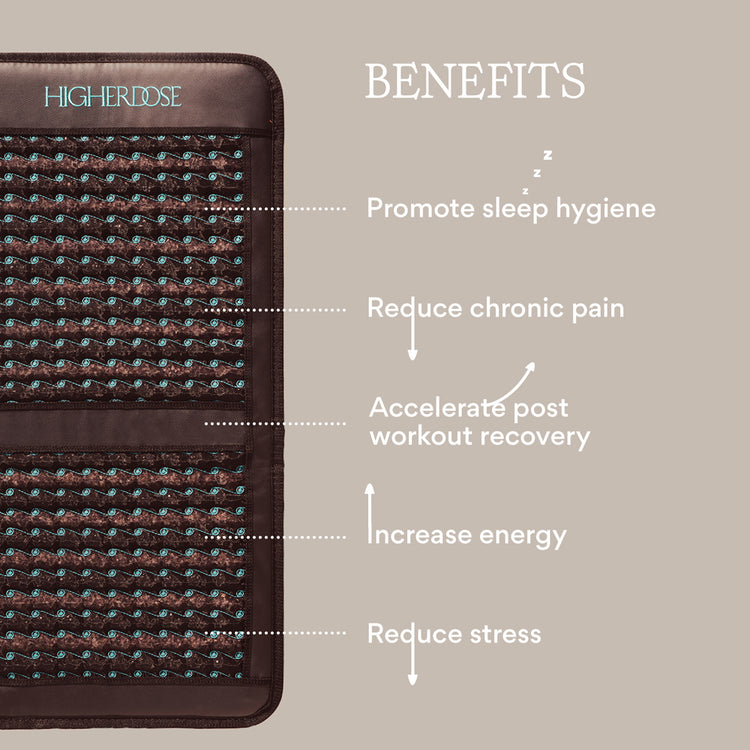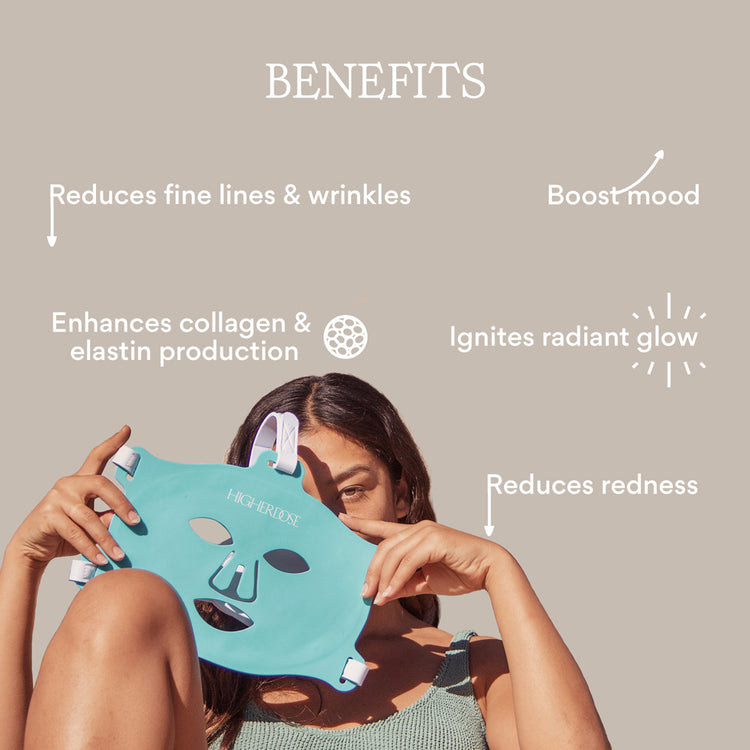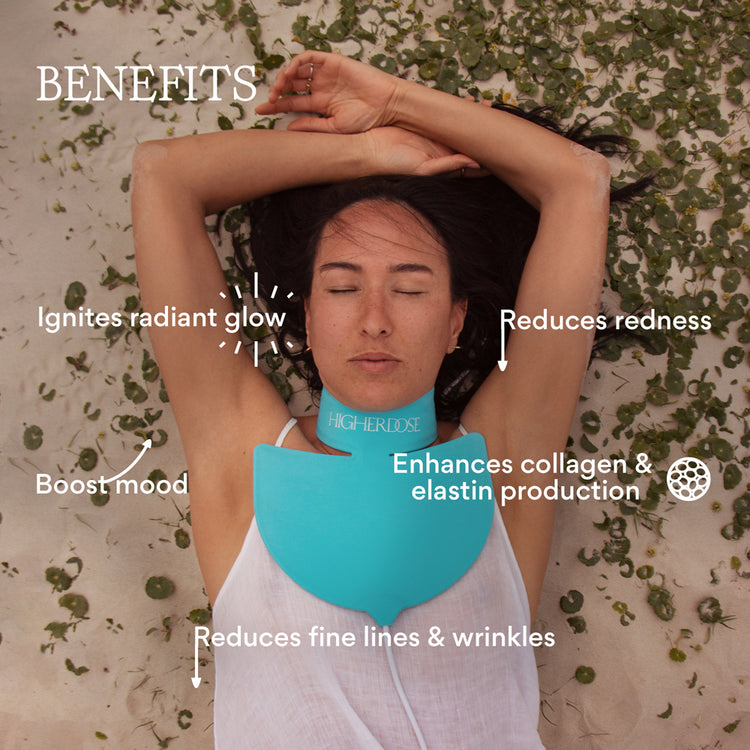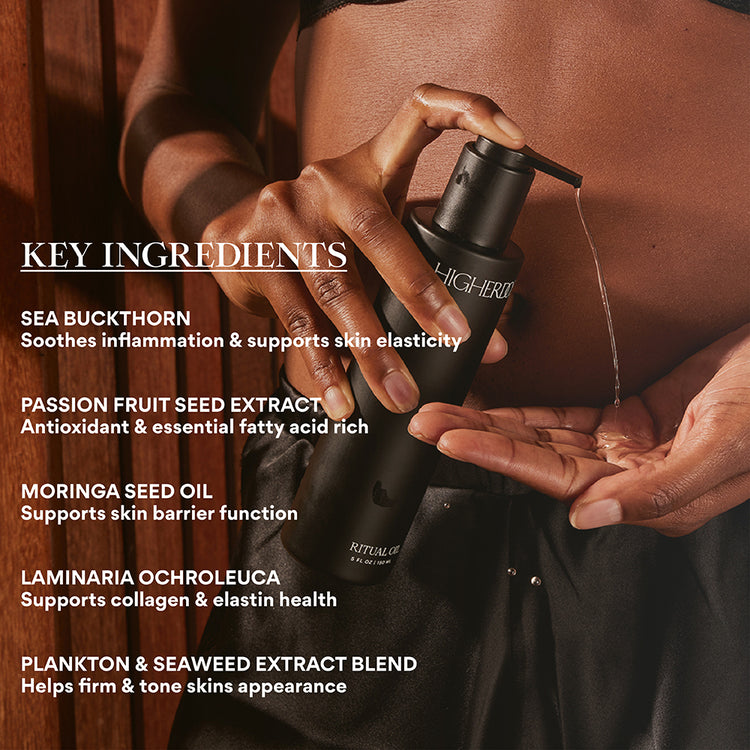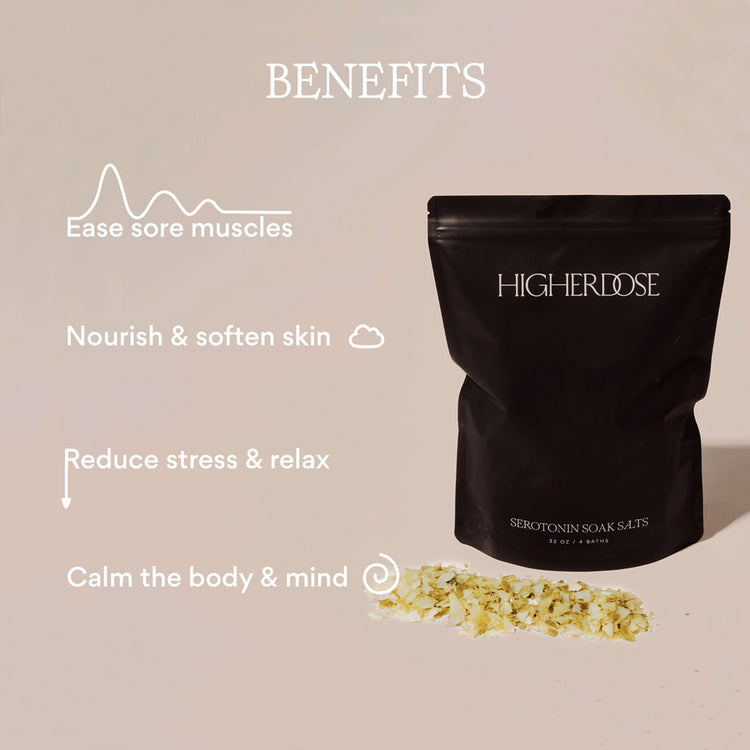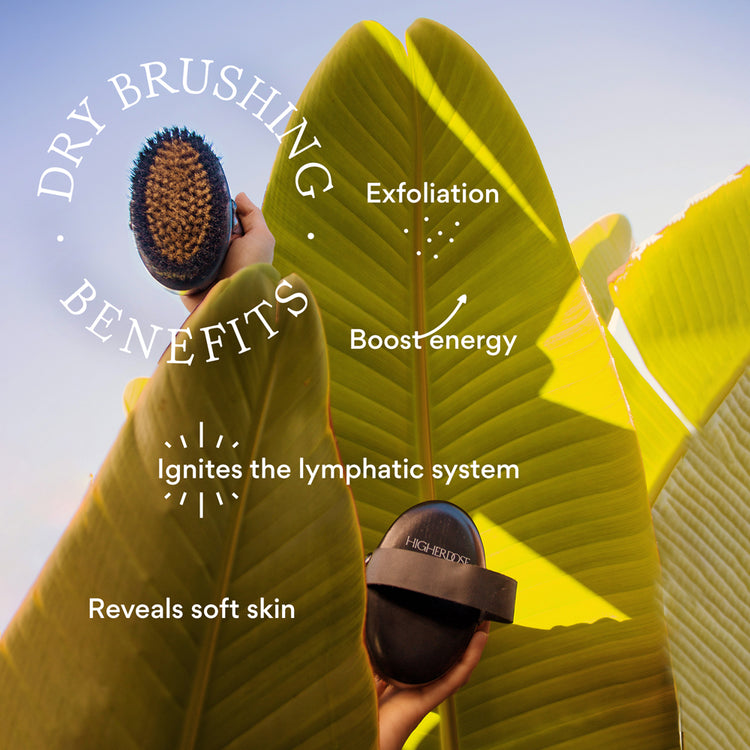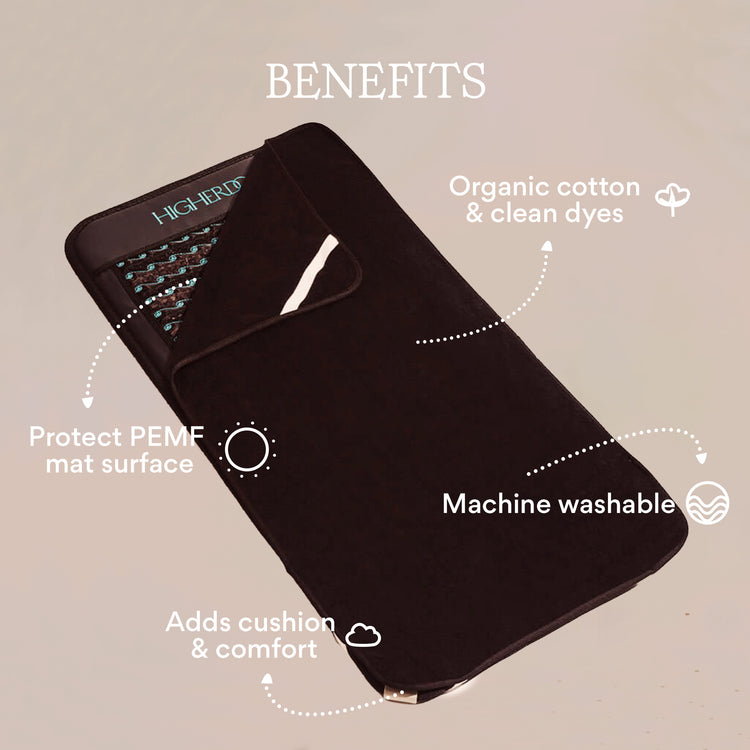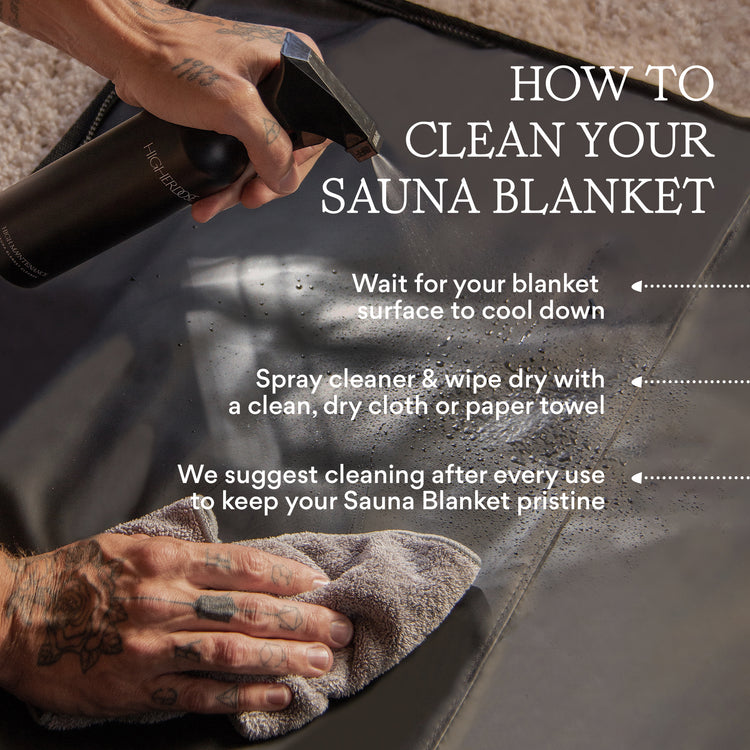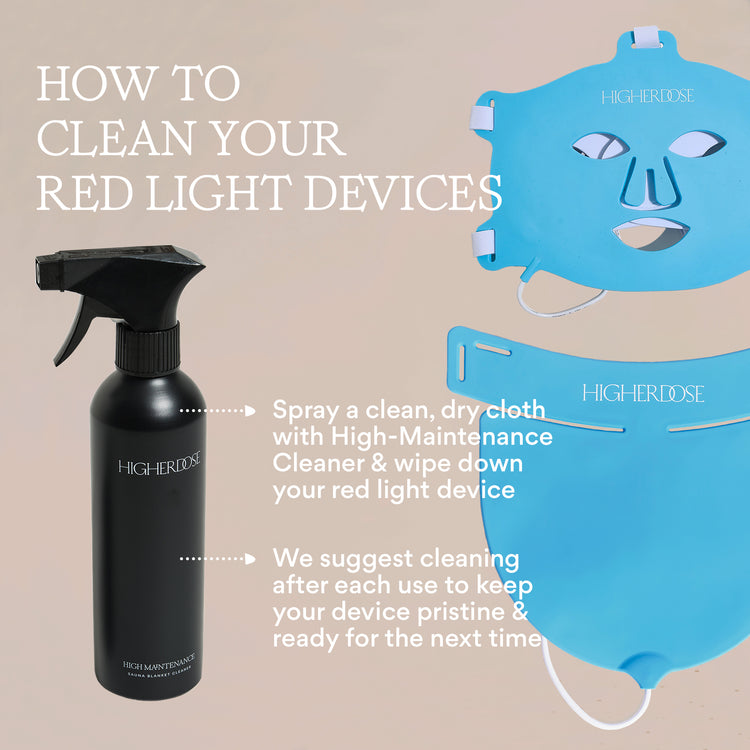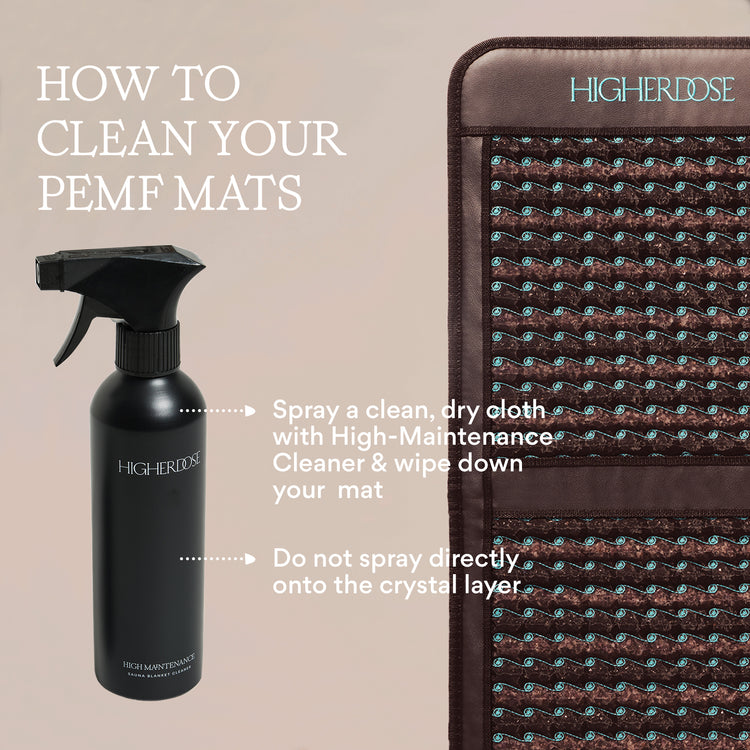 What's Included

Infrared Sauna Blanket
#1 Sauna Blanket: A Workout Without Working Out

Infrared PEMF Go Mat
Stay Grounded. Wherever You Go.

Red Light Face Mask
Better Skin In Two Weeks

Red Light Neck Enhancer
Erase years of damage in weeks

Infrared Sauna Blanket Insert
Experience your blanket in the buff.

PEMF Mat Cover
Sink into softness. Raise your vibrations.

Supercharge Copper Body Brush
Rev up your lymphatic system.

Glow Serum
Activate natural radiance

Serotonin Soak Salt
Turn on the tub. Drop into euphoria.

Chill Chews
Magnesium: Nature's chill pill.

High Maintenance Cleaner
Low maintenance wellness tech cleaner

Ritual Oil
Ayurvedic Daily Nourishing Body Oil