THE HOTTEST WELLNESS TECH BRAND
GET 15% off sitewide with code: HOLIDOSE15
The #1 Sauna Blanket trusted by over 150,000 people
Supercharge your self care



Infrared Sauna Blanket
Infrared PEMF Mat
Red Light Face Mask
Infrared Sauna Blanket
Detox the body, relax the mind, boost the mood, burn calories, and promote gorgeous glowing skin. Slip inside and feel blissed, buzzed, and beautiful after just one sweat session — like you just spent a day in nature.
Infrared PEMF Mat
The Infrared PEMF Mat combines two powerful healing technologies to create the ultimate recovery tool. PEMF grounds you in earth's magnetic field for a full-body reset, while Infrared's deeply penetrating heat doubles your dose.
Red Light Face Mask
The Red Light Face Mask is an effortless addition to any skincare ritual and your best beauty investment yet. This Red Light Face Mask goes deeper than topicals — rejuvenating your skin and igniting an unmatched natural glow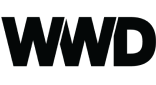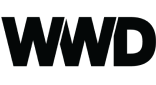 Backed by industry leaders
"I have been using infrared saunas weekly for 20 years and they have been such an integral part of my healing journey. As a frequent traveler, it's difficult to find a safe yet effective sauna on the road - this is why I love my HigherDOSE infrared sauna blanket. It's safe, effective and free of harmful EMF. This is one of the most powerful, and simple healing tools on the market, and I would put it at the top of my list for anyone interested in healing, and longevity"

Luke Storey
Backed by industry leaders
"Sauna and heat therapy has been proven to increase your brain's happy chemicals and metabolic rate, improve muscle recovery, strengthen your immune system, promote glowing skin, and even melt away pain. HigherDOSE's Infrared Sauna Blanket was designed with cutting-edge technology that allows for incredible heat therapy but low EMF (most sauna blankets just fry you with EMF)—so you can get all of the benefits of sauna in one affordable, portable device."

Ben Greenfield
Backed by industry leaders
"I've been loving my @higherdose Infrared Sauna Blanket (an at-home sweat session that delivers a full-body detox) and their latest product the Infrared PEMF MAT (which grounds you in healing frequencies found in nature). These powerful technologies both stoke a health DOSE - boosting my mood, reducing my stress, and recharging my body. Watch today's Story for the different ways I'm using my Mat and Sauna Blanket."

Dr. Will Cole

biohack-hers
Follow co-founders Lauren and Katie as they explore the evolutionary arc of biohacking systems.

the high life
Our digital community connects you to the hottest minds in wellness.